Strategy
Seed
Equip for entry & growth
From market entry to operational strategy, our data methodology helps brands to understand people and navigate Asian markets with confidence.

Our model enables clients to make clear, timely and purposeful choices. Ones which are informed by quantitative methodologies and on-the-ground relationships with retailers, distributors and technology platforms.
Opportunity evaluation
Market entry strategy
Cross-border
eCommerce strategy
Operational strategy
Brand building
Sow
Create resonance and trust
Generating influence is key to inspiring customers to trust your brand. Whether that's 'always on' marketing, reaching key opinion leaders, producing creative design or carrying out effective PR.

We optimise brand building through real-time connection with your customers and sales platforms. This approach enables forensic understanding of target audiences, personalisation of messaging and innovative delivery.
Social media activation
Communications strategy
Design
Official marketing
Non-official marketing (KOLs)
Sales
Harvest
Convert trust to commitment
We help brands to sell with resilience in a landscape that is dynamic, infused with technology and integrated with social. We do this in sectors as varied as cross-border eCommerce and offline retail.

Our model involves creating sales channels optimised to your market opportunity, integrated with marketing, and powered by seamless logistics.
eCommerce store management / TP/ D2C
Retail integration (020)
Live-stream
Social commerce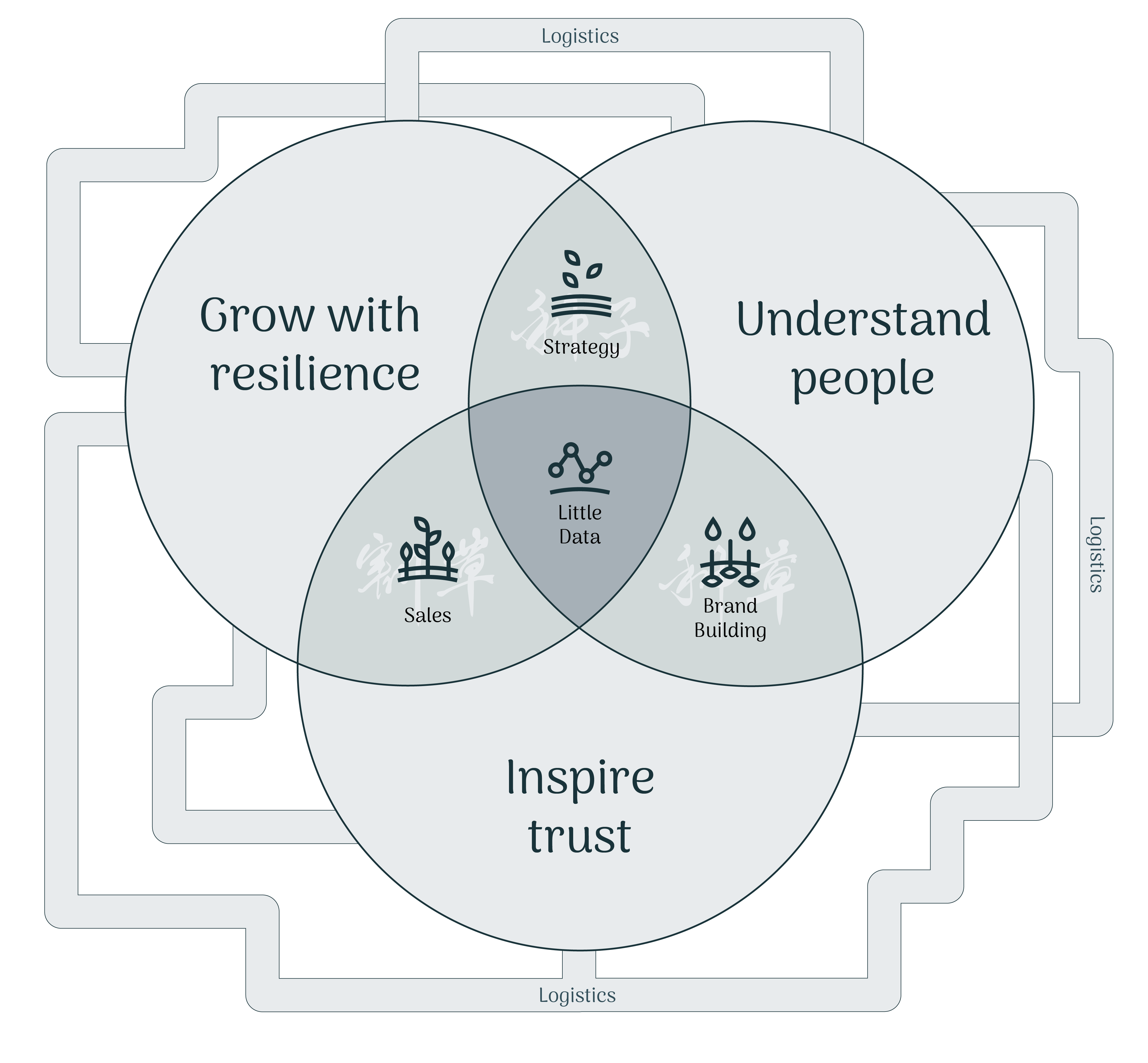 How it all works together
We use little data to help you understand your target customer. We help you deliver the right message, at the right moment, to convert their interest into sales. This process never stops – your customer is not static; nor should you be.