What is innovation? Why does it happen and how can we be more innovative?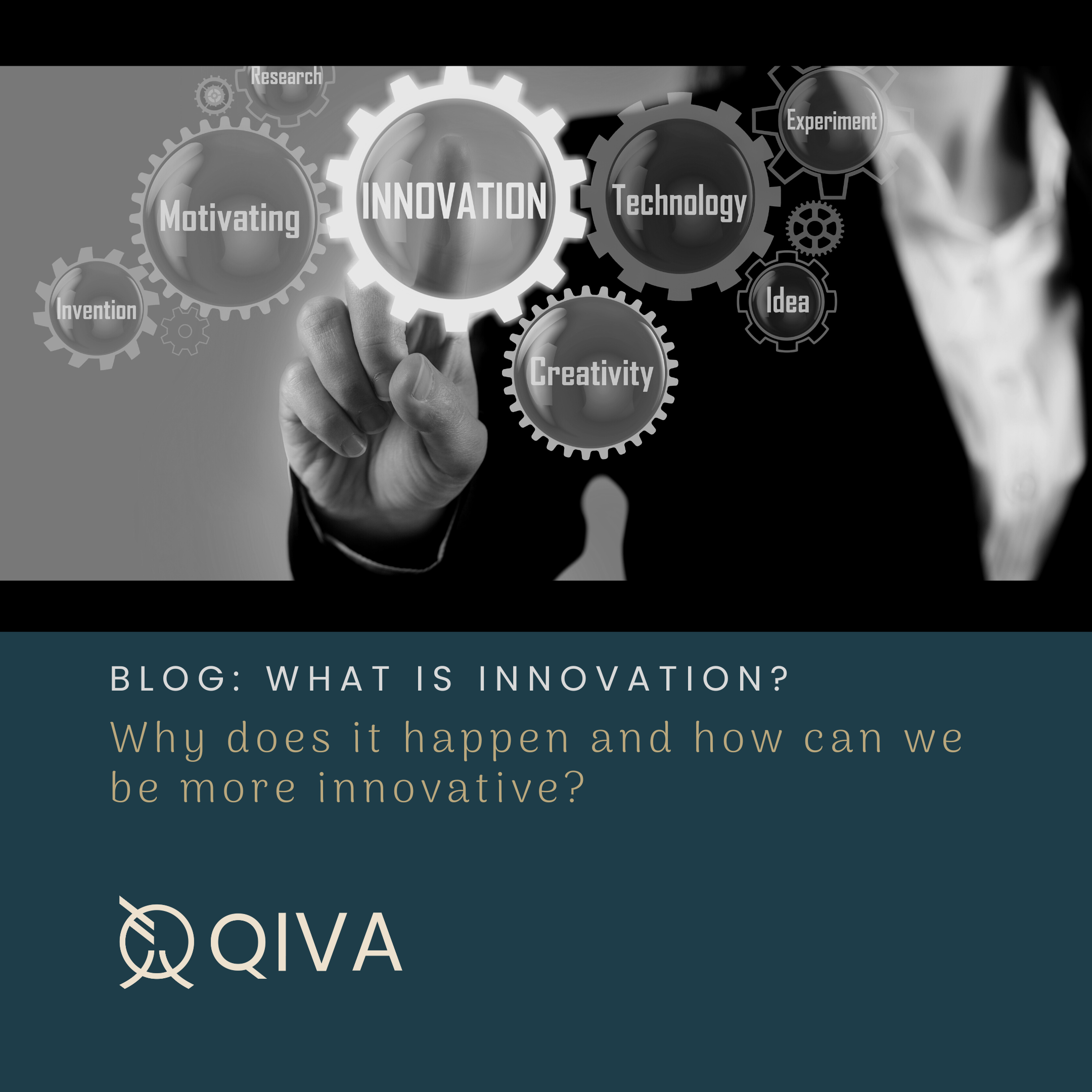 Here at QIVA we work on behalf of European consumer brands that want to scale in China. Aside from being the second largest economy in the world, China also accounts for c. 30% of global manufacturing. This proximity to manufacturing can be a double-edged sword for Chinese businesses – remember that proverb "necessity is the mother of invention"? Well it's true. True innovation is driven by need, and when things come too easy…it can limit innovation.
So how do you truly innovate, particularly in an already-innovative industry like health? If it was easy, everyone would do it. Europe, for example, is a hotbed of innovation for health. Here are some top tips if you're looking to innovate in your industry.
Be honest with yourself about your need to innovate - is it driven by a want to describe yourself as an innovative brand, or because you sincerely want to remove friction from your customers' lives in some way? Are you looking to make an impression or an impact?
Understand the real problem you are solving for your target market. For instance, it's easy enough to copy an existing product and call it innovative because you added a new feature, but real innovation comes from reevaluating how you are treating your customers' pain point in the first place.
Look at the wider context & broad problem groups that surround your space, rather than just a specific problem. Innovation comes from a place of reimagining a solution to a problem. Taking a step back will give you a different perspective.
When you are considering new approaches and ideas - look at whether you empowering your end customer with your product or creating a dependency? Does your product result in long-term transformation for your target market, or could it be seem as a short-term gimmick? Sincerity and authenticity are key to innovation.
Consider what will make your innovative solution sticky? This will come back to your purpose as a brand - either you're here to change consumer behaviour or to create value. Don't forget to validate your ideas against your long-term objectives as a business.
Disruptive, innovative brand looking to grow in China?
We need to talk! Get in touch to discuss how we can help you establish and grow your brand in the Chinese market.