Growing your eCommerce market share in APAC? Here are the big numbers you need to pay attention to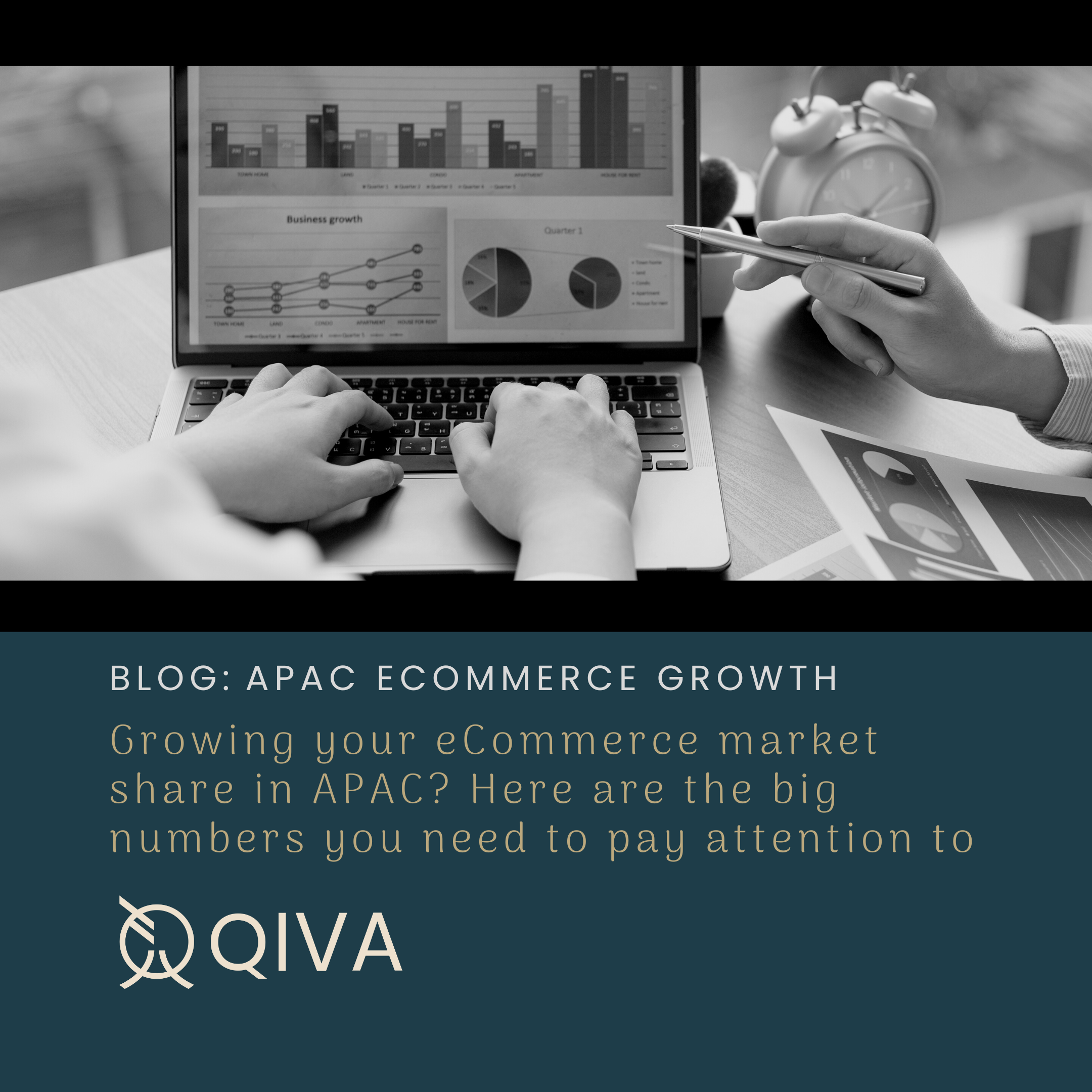 Whether your objective is to grow your eCommerce market share in your home market or a new one, you'll no doubt be paying close attention to your performance metrics. But with a plethora of numbers to track, which ones really matter? Whilst many eCommerce experts will advise looking at things like traffic, conversion, sales and average transaction value as your big four levers, it's important not to look at any of your metrics in isolation. It's also key to look at your eCommerce metrics in the wider context of your sales strategy. Whilst eCommerce is a way to connect with and understand your customer base through data, don't forget it's part of a bigger system. You can make decisions based on any metric in isolation but it can be easy to look in the wrong place. By all means, keep an eye on all of these KPIs, but don't lose sight of the bigger picture. In this blog we look at four of your key metrics in more detail to understand how to put them into context, to ensure your data is telling you the right story. 
Unique visitors (UV) 
Driving (quality) traffic successfully is about testing and experiments first and foremost. How we drive traffic to a product varies depending on the maturity of the category, what people are searching for in the market, and (big one for consumer health) what we're allowed to say and promote. As an example in China, Myrkl customers are already searching for hangover medication as there is a reasonable amount of market education in place, whereas in Singapore emphasis needs to go on top of funnel awareness, because the category is only just developing. In a situation like this, whilst you can invest in driving traffic, the customers we want to reach are much less progressed in their purchasing journey. The fact is: it's easy to generate UV, it takes customer knowledge to generate quality UV. You need to understand where your customer is in their purchase journey. Is the UV drive relevant to where the customer is? If we focus on just on-site marketing and the awareness isn't there, then you won't see conversion either. Ask yourself: are you driving quality traffic? 
Conversion Rate 
To accurately assess your own metrics, you need to know your competitor conversion rate and overall category conversion rate, so you can put your data into context. You need to consider your expectations and maturity in the market. Your conversion rate is your litmus test for whether you're meeting demand or perhaps targeting the right customers. Ask yourself: am I talking to my customer pain point, where they're at in their purchase journey?  
Average transaction value (ATV) 
When tracking ATV, you will set targets but it's also important to set tolerances (top and bottom). In an eCommerce landscape, we normally have four set price points for positioning (RRP), daily pricing, promotion and super promotion. While fluctuation in pricing is part of the strategy, this should all be planned to ensure profitability. To work on your ATV, you have to consider the immediate e.g. positioning and competitors, but also the long-term e.g. physical retail margins. When we began working for Myrkl, their ATV was 199RMB – profitability was being eroded and sales were being driven by slash pricing. Never healthy! By establishing a pricing strategy, we've been able to concentrate traffic within Myrkls' own brand flagship store and generate healthy and profitable sales. So ask yourself: what is the logic behind my pricing and does it incorporate omni, because it needs to!  
Retention Rate 
It might be a hard pill to swallow, but there is no point investing in driving traffic if you're not successfully retaining your customers. Make sure you don't have a leaky funnel before you start feeding more customers into the top. But there is good news: retained customers are much cheaper to acquire. The best way to increase your retention rate is to deliver on your promise. Whilst your sales partner should be able to deliver on this and most of your other metrics, ask yourself: are you delivering your part? We set up loyalty programmes for many of our clients, but it comes down to a brand's focus on their own R&D and IP that generates long-term customer trust and loyalty.  
Grow your eCommerce sales with the right execution partner  
We don't just track your metrics, we support you to look at them within the wider context of your sales strategy – online and offline - and make recommendations that support your overall business objectives. When that's done, we get to action. Get in touch to discuss how we can help you establish and grow your brand in APAC.