Why omni-channel is THE ONLY route to Health and Wellness growth in Asia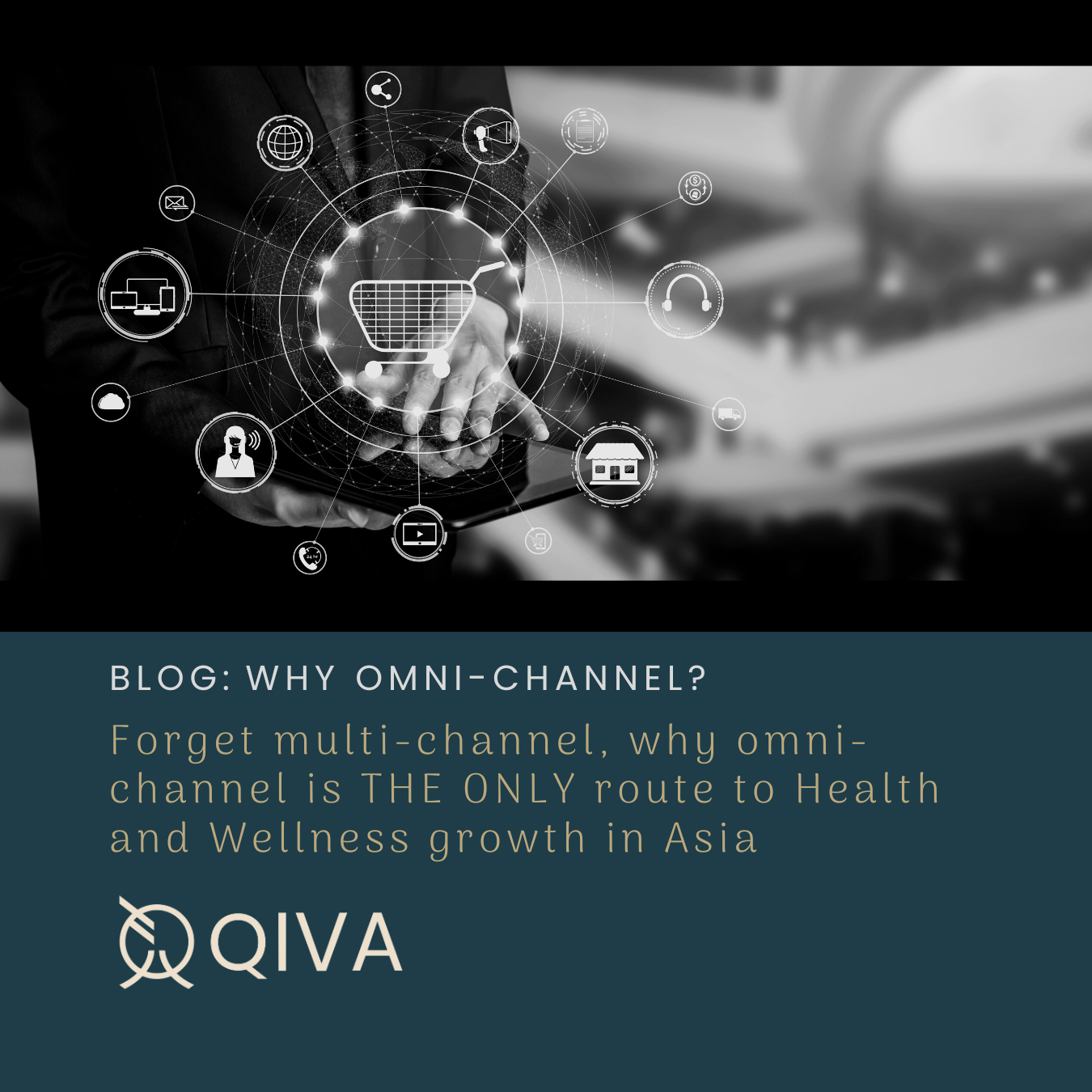 Modern life prioritises convenience above all and thus consumers have come to expect the least friction possible. While many healthcare brands might offer consumers a broad range of channels to choose from, they are rarely connected. In order to keep up with consumer demand, the omnichannel approach offers one key difference to multi-channel: a seamless experience across consumer touchpoints, regardless of where they choose to interact. 
If you are looking to grow your Healthcare brand in Asia and keep pace with market expectations, you therefore need a strategy that works across online, physical retail and pharmacy. An omni channel approach will generate growth through all your channels simultaneously, in an integrated way. Even if you're not able to have physical channels in play on day one, the key to successful growth is omnichannel thinking from the start. In this blog we talk about the three key areas we work on to ensure a successful omni approach for our clients. 
1.Customer Focus: The Healthcare market graveyard is full of examples of brands who have gone in hard on eCommerce and then lost a partner or a regulation has changed! The reality of long-term sustainable growth lies in being able to see eCommerce as an integrated piece - a vehicle - rather than the solution to growth in and of itself. At QIVA, we strategically plan for omni from day one. We deeply understand customer behaviour in market and support our clients to achieve scale through digital, ensuring they don't burn their marketing budget without seeing results. If you're new to a market you might not be able to do omnichannel straightaway, but you can build towards it. Use your eCommerce lever to test the market and get scale quickly. 

2.Commercial Model: Consider your pricing strategy over the long-term. For example, in South East Asia, Myrkl started with eCommerce, working to open up online grocery and pharmacy channels over time (in this instance, it was 2 months between eCommerce launch and signing pharmacy distribution agreements). The key for us in managing this brand was taking the long-term view and building a commercial model that balanced quick sales (and demonstration of product/ market fit) with growth (managing longer-term profitability). Another benefit of an omni-channel approach is that it can mitigate risk and allow you to ride out market fluctuations.
3.Find The Right Partners and Gatekeepers: Finding the right partners to support you to achieve your objectives is one of the biggest dictators of your success (or failure!). Take distributors. Distributors will typically lose significant margin to their buyers (Pharmacies, Retailers, Grocery, etc.) – anything from 40 – 60%. When you factor in trading terms, write-off allowances, you are often left with a very slim A&P budget. So if you're expecting your distributor to accelerate your brand to scale in a NEW market from zero, think again! They are, however, longer-term gatekeepers…and if you want to work with the very best, you need to turn up with a very attractive opportunity with demonstrated product/ market fit. The way we therefore achieve this for our brands is by working with retailers, pharmacies and their suppliers (distributors) from day 1. Ultimately, eCommerce and digital deliver quick routes to scale, and these are critical, but longer-term growth requires partners that can grow with you inside and outside of eCommerce.  
So what now? 
Regardless of the approach you decide to take, consumers need to know you and what you represent above all else. That's where we come in with our tried and tested strategic approach - we plan for omni from the off and ensure partnership conversations happen right away. Get in touch to talk about how we can help you growth your healthcare brand in Asia.